Nikora to save Borjomi National Park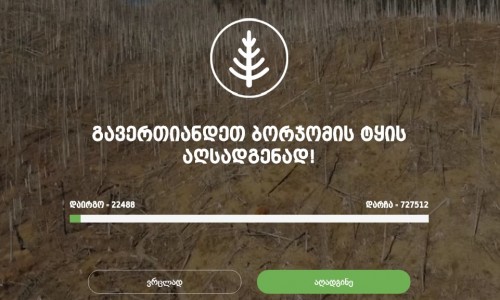 23 May. 2017
JSC "Nikora" has joined the campaign to save Borjomi National Park. The company planted 100 trees in the forest area and contributed to the restoration of the damaged area as a result of the 2008 fire.
We remind you that the fire in Borjomi forest has damaged 950 hectares of land, while up to up to 250 hectares of forest cover was completely destroyed. The recent studies have shown that after the fire, the natural recovery of the territories is impossible and the necessity of human intervention in the rehabilitation process is inevitable.
Within the initiative, a total of 750 thousand trees will be planted on the destroyed territory.
It should be noted that Borjomi National Park is one of the biggest parks in Europe. It has always been distinguished with rare species of trees and unique plants.