MZAREULI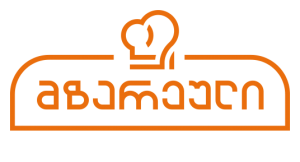 View Web Page
"Mzareuli" has been producing Georgian and European traditional dishes semi-finished products since 2003.
Variety of products are manufactured in factories with equipment in compliance with ISO standards and are characterized by distinctive taste. "Mzareuli"s semi-finished products evenly match homemade food. Taking into account the pace of life and time deficit, these products are cooked quickly and don't require much effort.
"Mzareuli"s products are fully saturated with vitamins and beneficial elements, both of which are characteristic to raw products. Use of modern freezing technology ensures that nutritional value and taste remains unchanged after cooking.
In 2019, the brand updated and changed its packaging. New packaging ensures that the products reach customers in its original state. The new packaging also protects the product from dust, bulk, and other pollutants.
In "Mzareuli's assortment you can find:
✔ Different types of Khinkali
✔ Dumpling
✔ Vareniki
✔ Pancake
✔ Cutlet
✔ Georgian and European dishes
In addition, brand offers customers a wide range of fasting products as well.
Ltd "Nikora": 400132183
Addr: 2, A. Mrevlishvili Str