Nikora Supermarket's trading facility was opened in Kutaisi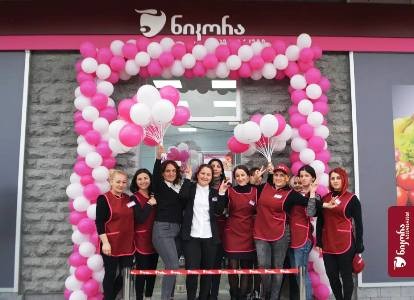 28 Feb. 2018
Nikora Supermarket's trading facility was opened in Kutaisi.
The most delicious confectionery products in the branch, always new fruit and vegetables, a great choice of meat products, fresh meat, a wide range of Georgian and foreign-produced food products and household items of daily consumption can be bought at the supermarket.
"Nikora Supermarket" is located on Agmashenebeli # 58a in Kutaisi.
Everyone is welcome for 24/7!