Liberty Bank's social card holders will be able to use special discount at Nikora Supermarkets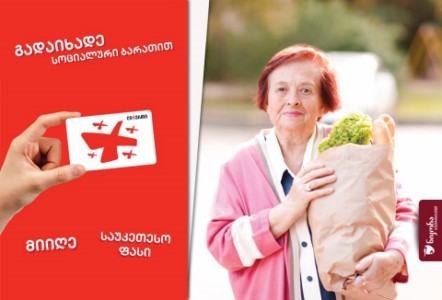 30 Aug. 2018
Any owner of "Liberty Bank's" social card will be able to use special discount at Nikora Supermarkets on more than 350 different products.
Within the framework of the joint project of "Nikora Supermarket" and "Liberty Bank", customers paying with "Liberty Bank's" social cards will be allowed to pay special prices at "Nikora Supermarket" network all over the country.
Social cardholders are: people receiving state pensions, social packages, and social assistance.