Subsidiary Company of Nikora Started Cheese Production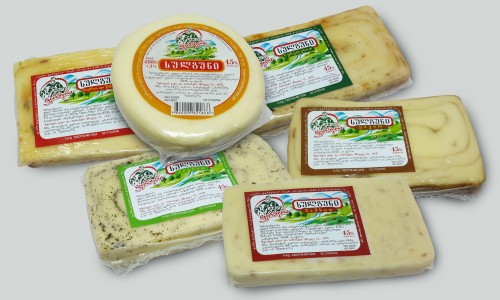 28 Dec. 2015
Subsidiary Company of "Nikora", "Chveni Fermeri" started cheese production. Currently the brand offers up to six types of dairy product to its customers. Among the products is a famous brined Georgian cheese "Sulguni" and other various assortments of "Sulguni" with Georgian traditional spices.

The products are made from the latest European equipment. Man-made interference in the cheese production is minimalized, which conditions high quality of the product.
"Sulguni" with spices has a special aroma and gives the customers an opportunity to choose their desirable taste from wide range of assortment.
The production technology of "Chveni Fermeri" is certified by the European Union and is in the full compliance with the international standards.
Technology changes, but the quality remains unchanged!