Nikora Trade to assist financially to Botanical Garden within the next year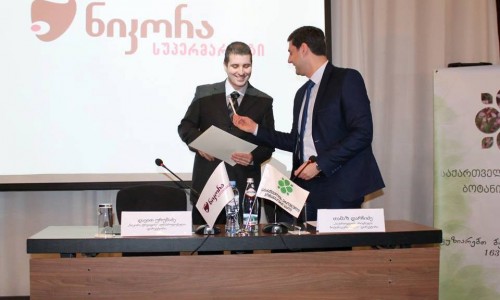 21 Mar. 2017
On March 21 at hotel "Radisson Blue Iveria" a cooperation memorandum was signed between the chain of supermarkets "Nikora" and Georgian National Botanical Garden.
In the frameworks of memorandum, "Nikora Trade" will assist financially to provide plant research, collection fill-renewal, plant varieties study and opportunities for garden growth within the next year.

The official ceremony of memorandum signing, with the other guests, was attended by Mayor of Tbilisi, Davit Narmania, Director of Botanical Garden, Tamaz Darchidze and CEO of "Nikora Trade", David Urushadze.