Company Nikora continues student support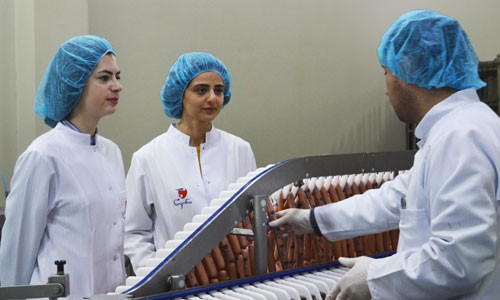 09 Apr. 2019
According to the memorandum signed with Free University, "Nikora" provides a monthly grant to four most successful undergraduates from Agricultural University Food Processing Technology program. Memorandum of Cooperation was signed in 2018, and like last year, in 2019 "Nikora" continues to finance top four students. It is worth noting that the same students from last year were qualified for this semester's scholarship and company extended their 6-month grant program.
"Nikora" also organized a special excursion for undergraduates in production facilities, so that they could deepen their knowledge about the production process and get hands-on experience in addition to what they learn in the classroom.
Mariam Gogelidze, one of the recipients of "Nikora's" scholarship from Agricultural University, became employed as a quality control specialist at the company's production facility. Mariam was recruited through a job fair held at Agricultural University.