Nikora Named Leader Company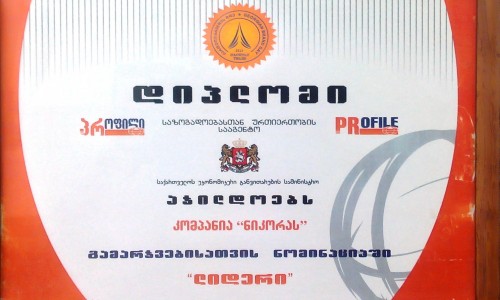 27 Dec. 2013
At the award ceremony of the Georgian Brands, JSC "Nikora" was named one of the winner companiesin the nomination "Leader Company".
"Georgian Brand Day 2013" was held at "Sheraton Metekhi Palace" hotel on December 26 and its main purpose was the popularization of the Georgian brands at domestic and external markets and the support of the ongoing positive processes in the Georgian business.
The event, established in 2003, was organized by the PR agency "Profile". It should be noted that JSC "Nikora" was the winner of the "Georgian Brand Day" time and again.